Bestest Video Games of 2007
Well, 2007 is over. And since I don't have anything better to do this current year, I've decided to list off the bestest video games of 2007.
Bestest Game That I Would Secretly Wait To Play Until Someone Else Was Home Because I Was That Scared
I LOVE scary video games, but I'm not going to lie to you. I get scared really easily. So I prefer to get scared when there is someone else I know in the current vicinity. Let me stress, this doesn't mean they have to watch me play the game, this just means that if there actually was a masked murderer in my house, in all likelihood the person upstairs would be killed first and unintentionally give me fair warning to run away like a little girl.
Nominee's:
F.E.A.R
Bioshock
The Darkness
Resident Evil 4
Viva Pinata
F.E.A.R and Resident Evil 4 both made me poop my pants. Literally. But both of these games actually have been around for a while. While this past year they've been re-released for new systems, they've already reached a massive audience, meaning, they've been making other people poop their pants previously to me, which kind of cheapens the pooping experience, if that makes any sense. Poop. The Darkness had me tense up every once and a while, but it was more "Italian Max Payne with tentacle beasts on his back" than anything else. So I'm going to have to award this one to Bioshock, a game which legitimately had me disturbed.
WINNER!
Bioshock
Bestest Game That Succeeded in Wasting Crucial Hours of My Life
Man, games sure are great. It just sucks that I have to give up so many other things to enjoy them, like time, girls, or money. Still, the time I devoted to these beasts were well worth it... just maybe not in retrospect.
Nominee's:
Guitar Hero whatever number they're up to
Animal Crossing Wild World
Metroid Prime Corruption
Mass Effect
Super Mario Galaxy
Let me tell you a little story. There once was a game called Elder Scrolls 3 Morrowind, an RPG available for the original Xbox which I immediately bought upon it's release and spent countless hours exploring. The end.
Did you like that story? No? Well good, because it was a lie. It wasn't countless hours, there were 90 of them. You want to know how I know? Because the game kept track of all of them at every save point. That's right. I played the same game for at least 90 hours, in the same room, on the same couch, doing roughly the same thing. That is roughly three days of my life gone forever.
This story is a tragedy. It's a tragedy because I never actually beat the game. 90 hours, and I don't think I even entered the main quest. I don't even know what the main quest WAS. Eventually, after my character got rabies for the upteenth time, I threw my controller down, looked in the mirror and asked myself what all the fighting was for. Then I shaved my head, punched the mirror and hallucinated the ceiling fan was a helicopter. Okay, that last part is a lie too.
So wasting my time is a bad thing, and unfortunately there is a growing trend for video games to only be successful if they last at least 40 hours and involve collecting stars/rings/chocobos. And I got the gold Chocobo, so honestly what's the point anymore? Just give me a game with a good story, that ENDS, and I'll call that game a masterpiece.
I didn't get to play Mario or Mass Effect, so those are out. I made friends with a raccoon in Animal Crossing, so that definitely wasn't a waste. Guitar Hero inspired me to stop playing games so much and actually pick up a real guitar, so that was probably the most constructive game of all. The winner this time will definitely be Metroid Prime Corruption, a game so determined to waste my time it forced me, last minute, to go back and collect a ton of batteries across the universe just so I could get to the last boss.
That's right. Collect BATTERIES. Isn't that amazing?! I get to travel across the galaxy and spend countless hours trying to find something that most likely rolled under my couch two weeks ago! Suck it Samus.
WINNER!
Metroid Prime Corruption
Runners up:
Every game I play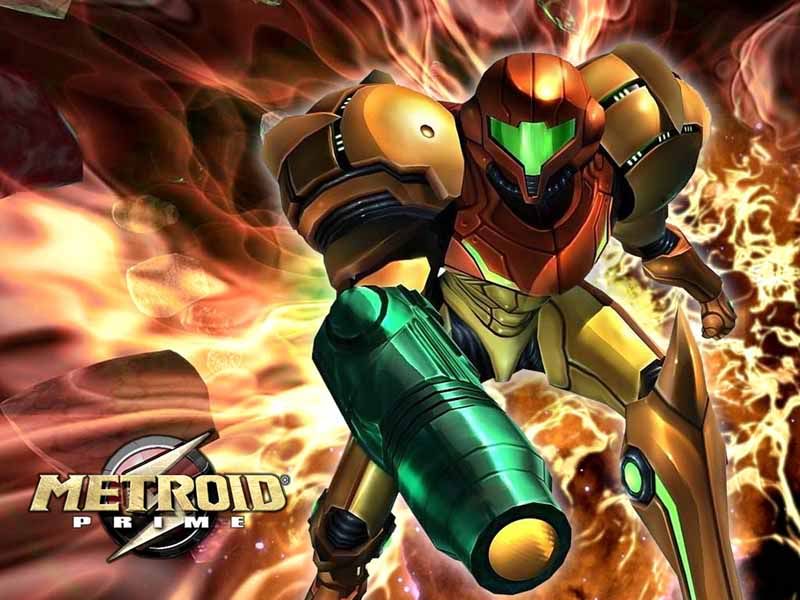 Bestest Game That Totally Didn't Make Me Cry, Seriously, Can You Give Me A Minute? I Have Something In My Eye...
Yeah, deny it all you want, but real men aren't afraid to admit when something tugs at their heartstrings. The only difference is that they tend to admit it in a form of a poop joke.
Nominee's:
Bioshock
The Darkness
Animal Crossing Wild World
Halo 3
Bioshock gave me a guilt trip for killing little girls, which is sad, but generally should be.
Animal crossing was sad because I'd make friends with fickle animals who would move away the second I stopped picking weeds. And oh yeah, THIS:
Animal Crossing Story
Halo 3 was a different kind of sadness. Probably more of a let down. What great build up, what fun gun fights, what a shame the game had to take itself seriously and have an ending that was just so bland and uninspired. Still, who plays Halo for the story anymore?
I must say, I'm halfway through the Darkness right now, and if it's going the way I think it is, man, that game sure deserves this award. To be honest, I've never played a game that rewarded me for being romantic, and I sure didn't expect it to come from a game like the Darkness where the main priority is to summon demons from the depths of hell to do away with baddies in back alleyways of New York. What's surprising is that I actually felt good about it too, then really bad, because lets face it, if the only time you're being rewarded for romanticism is during a video game then you've got worse problems then you think. So the Darkness wins, hands down, because I spent several minutes in this game watching a movie with a virtual girl that doesn't exist, literally got points for it, virtually kissed her, and then realized how sad my REAL life was. Excuse me, I have to hallucinate under the ceiling fan now...
WINNER!
The Darkness
Bestest Game Overall
There are no nominee's for this one. It was Bioshock. It just was. What a masterpiece of gaming and storytelling. There are few games that forced me to keep playing well past four o'clock in the morning, but Bioshock succeeded. It is a fantastic example of art, narration, and video games mixing together to provide a thoroughly original experience. Beautiful.
WINNER!
Bioshock.
There are any number of other acclamations I could award, but to be honest, I'd rather be playing video games right now. So if you'd excuse me, I'll be gone for the next 90 hours.
No calls.