Here's a little something I made for Beth's birthday. Frankly, I think it's going to be the new Beany Baby's of the future, aka, the felt equivalent of Dippin Dots.
It's a My Little Dead Animal! This one's a Hedgehog!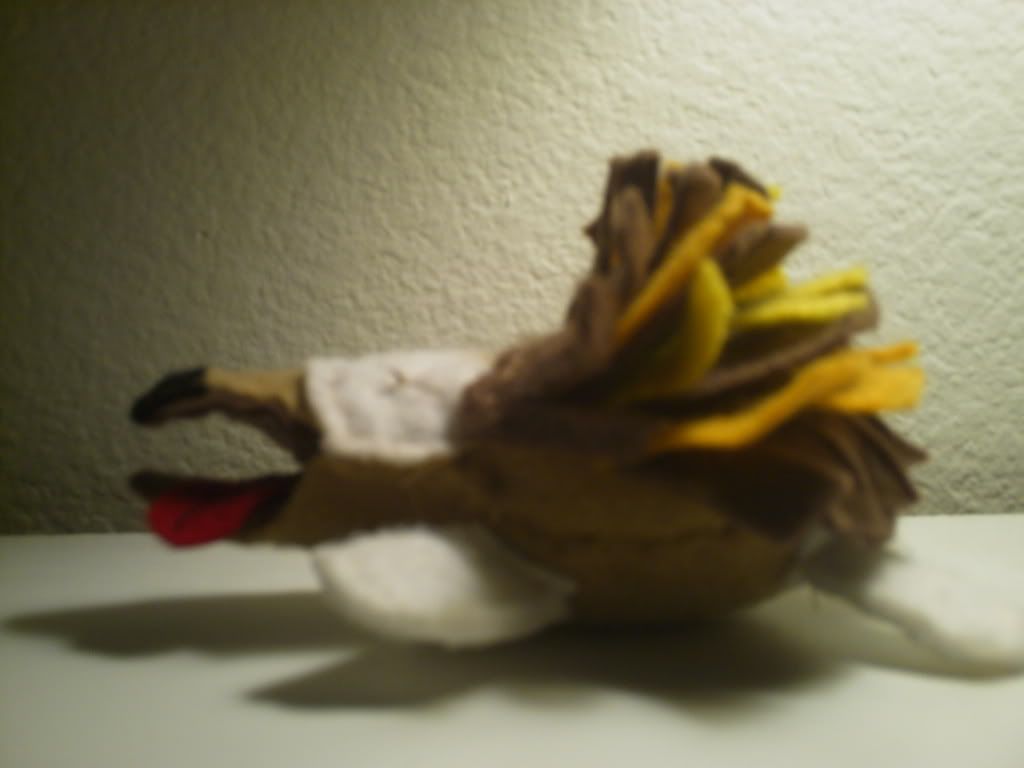 As you can see, the "X" eyes and protruding tongue clearly demonstrate that our Hedgehog is dead. But, not to fear, as long as there's plenty of LOVE and CPR techniques, there's a way to bring dead hedgehogs back to life.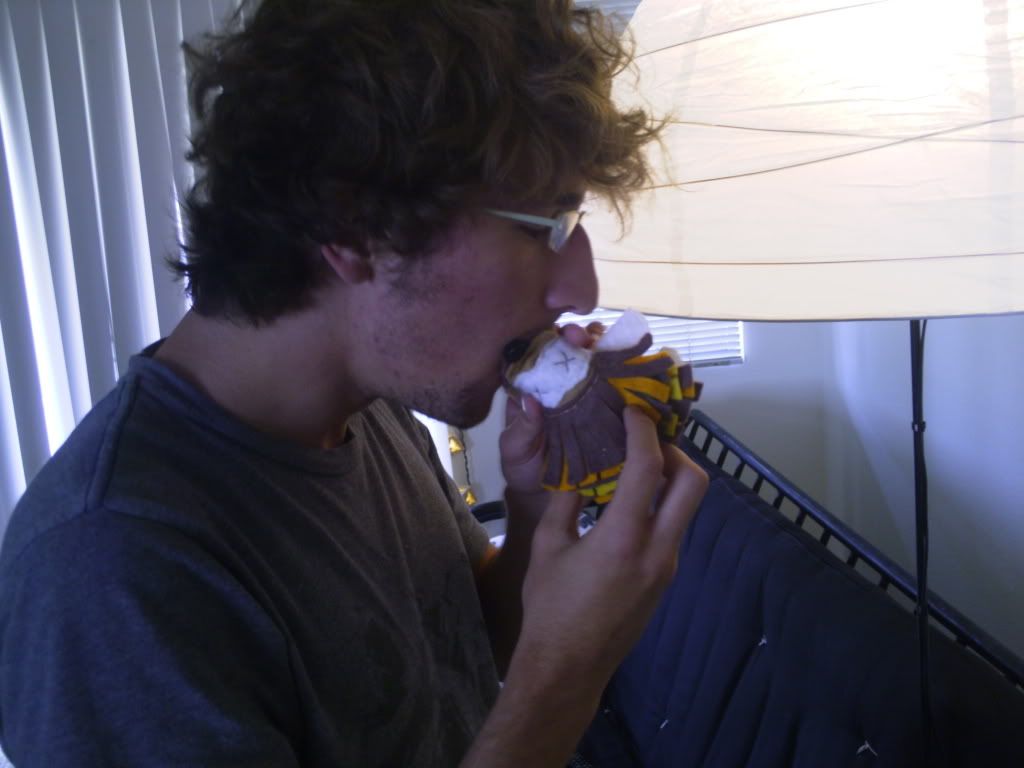 There's a wind activated light-bulb inside the Hedgehog's stomach that is activated by blowing through it's mouth. (you might have to clear any obstructions, such as excessive cotton)
When it illuminates you can see the Hedgehog heart beat!
Now that you saved the poor little hedgehog, it's heart will only ever beat for you!
I also made a My Little Dead Bunny!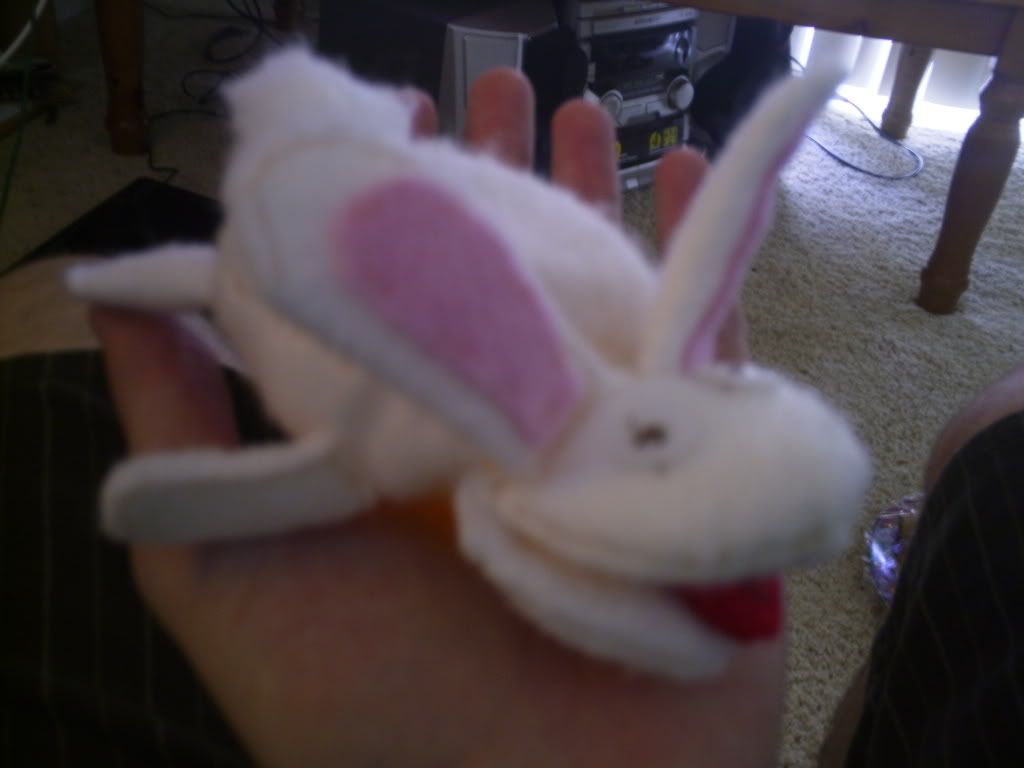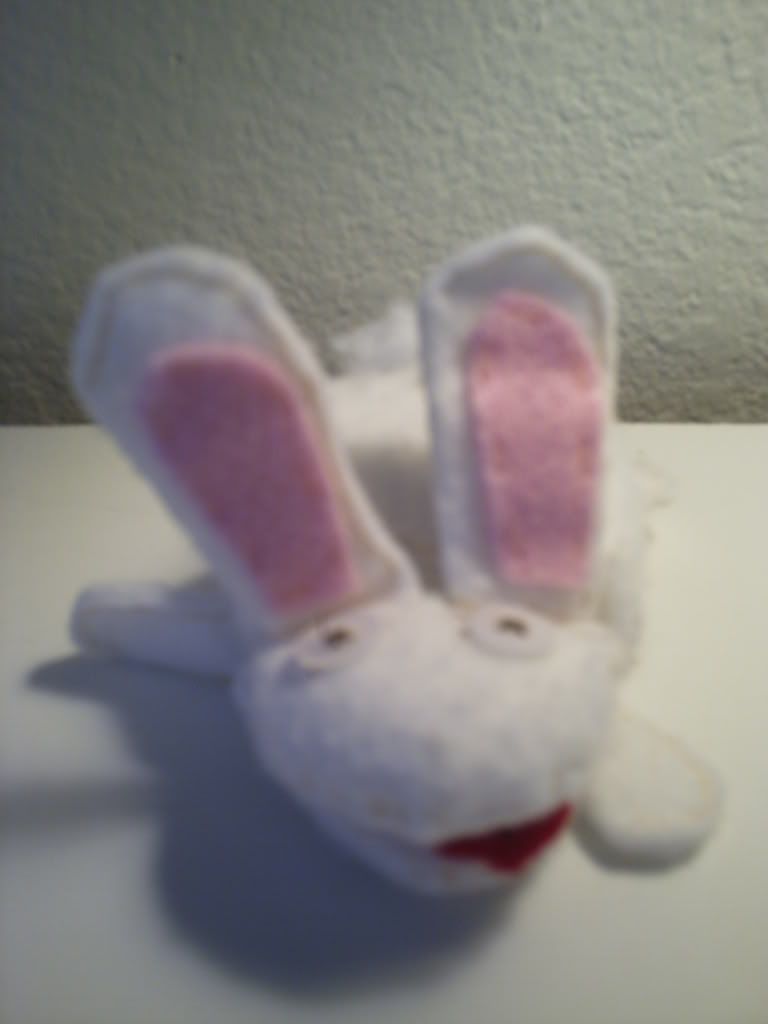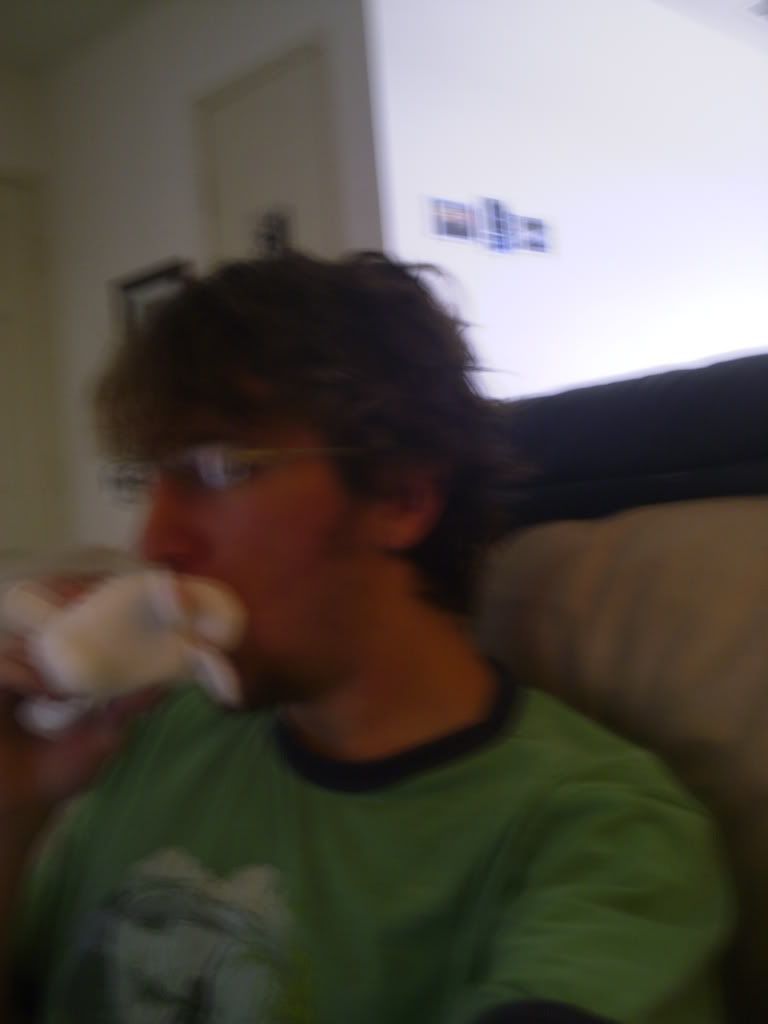 Link to Craftster Page